Crafting content with Chapeau!
Chapeau! enabled Girl Guides' editorial efforts. We used Natural Language Processing (NLP) to audit a lake of unstructured data, draw learnings from the A.I. and, in turn, provide the big picture as well as the nitty-gritty. An intelligent knowledge base surfaced the content that should be massaged to meet the organization's new girl-centred content guidelines. This design is now the foundation for a living website that will use machine learning (ML) to complement more and more girl-generated content.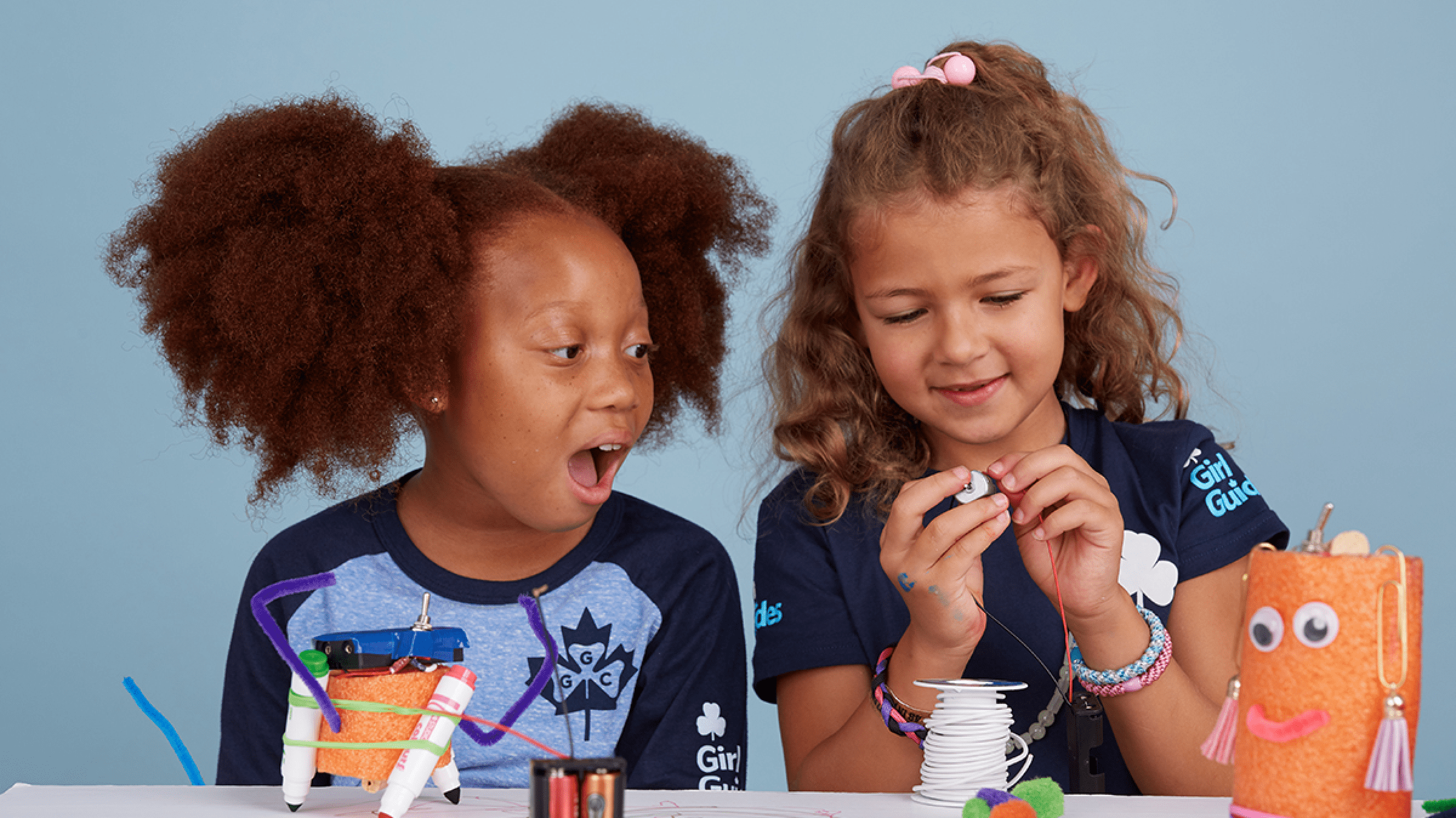 Because we knew we didn't know
Girl Guides of Canada is on a mission to empower Canadian girls everywhere. So, we're re-imagining our website to be for girls, by girls. One of our first steps has been to reframe existing content in a fresh, new voice. But at the outset, we knew something. We knew we didn't know enough about all the content we had out there, across the provinces, towns and chapters in Canada. And we knew too that we might never know, no matter how many of us were tasked to try to audit possibly hundreds of webpages. And then Chapeau! had an idea.
What if, said our Chapeau! designers, we got an AI to do what it's really good at? They suggested we use Natural Language Processing. It would give us a complete picture of all our content. And it worked beautifully. Hundreds of webpages? Try again. The AI found 5,400 relevant webpages. But 44% of them were duplicates, and another 2% were similar. The NLP showed us we covered 168 topics, and that the top 3 topics were 1) camping, 2) volunteering and 3) art. It showed us the reading level of each page. We saw that almost 60% of our content was written for grade 9 or higher. (To give that perspective, Ernest Hemingway's novels are at a grade 4 level.) We had a long way to go to create content that empowered girls. And the insight supplied by Chapeau! prepared us to rethink our content with complete confidence.
The Chapeau! AI has empowered Girl Guides of Canada to know what content we need to recreate, and how. We now have clear insight into our semantic web. We can look at any webpage (or part of it) by province, topic, keyword, reading level, etc. The A.I. has done what it does best: teaching us the things we couldn't see by ourselves. It's equipped us to create content that empowers Canadian girls, and it's allowed us to do so with eyes wide open. So now we're back doing what we do best: enabling a better world, by girls.
Webpages examined

27 domains crawled
5,400 pages analyzed
Grade 9+ readability
4% grade 1-5
38% grade 6-8