Launching Canada's first cannabis lab
High North is Canada's first lab dedicated to cannabis testing. They have a fully-digital facility with the world's most sophisticated Laboratory Information Management System (LIMS). High North provides seamless account setup, ordering, real-time tracking, test results and Health Canada Certificate of Analysis. It's a fully transparent system that tests for 16 cannabinoids, 55 turpenes, 98 pesticides, USP 467, as well as microbials and heavy metals. Turnaround time is usually 24 hours (and never more than 48 hours). Chapeau! led the research and implementation of the required technologies. High North's vision is reality. And Chapeau! is proud to have helped make the dream come true.
Because LPs deserve state-of-the-art testing
Cannabis was about to be legalized. Strains had to be tested to receive a Certificate of Analysis (CoA) from Health Canada. The testing facilities across the country analyzed many plant products from all across the agriculture sector. So there was problem number 1: No testing facility was dedicated to cannabis. Problem number 2: The existing test process was also antiquated. It was paper-based. Canada's Licenced Producers (LPs) would be waiting 30 days for their results — whether or not they passed for approval. We saw an opportunity. We knew we could do better. It was the genesis of High North.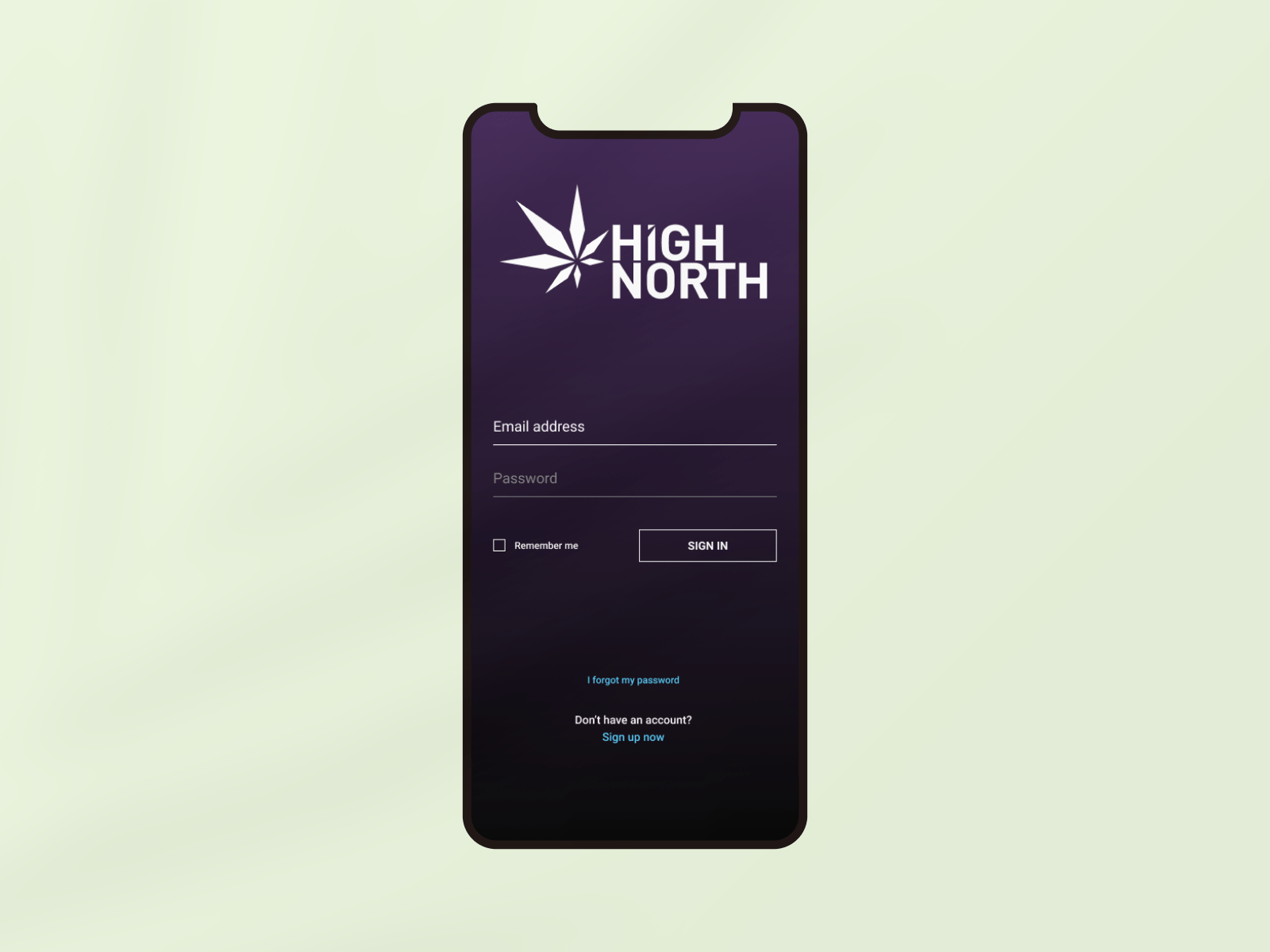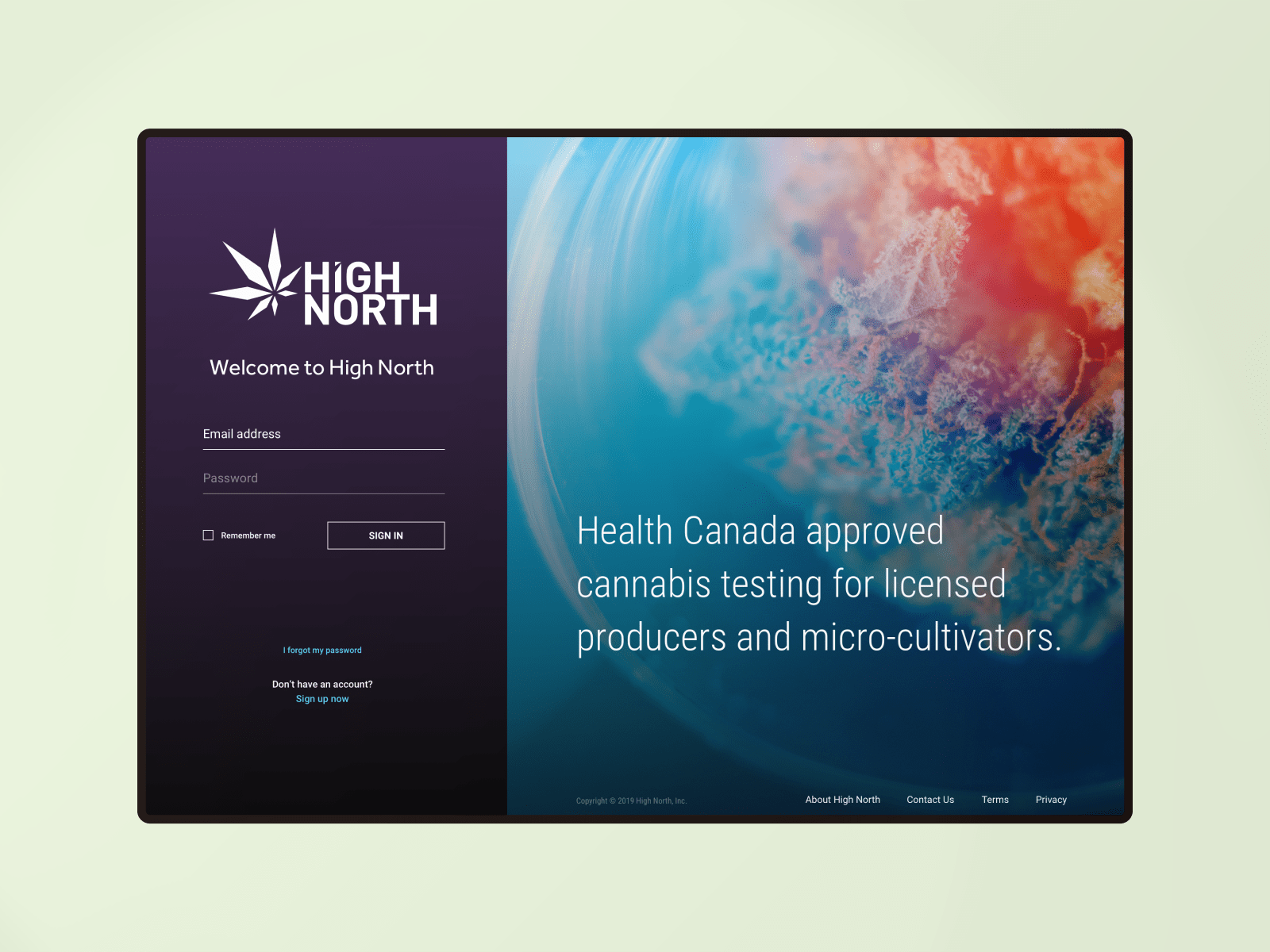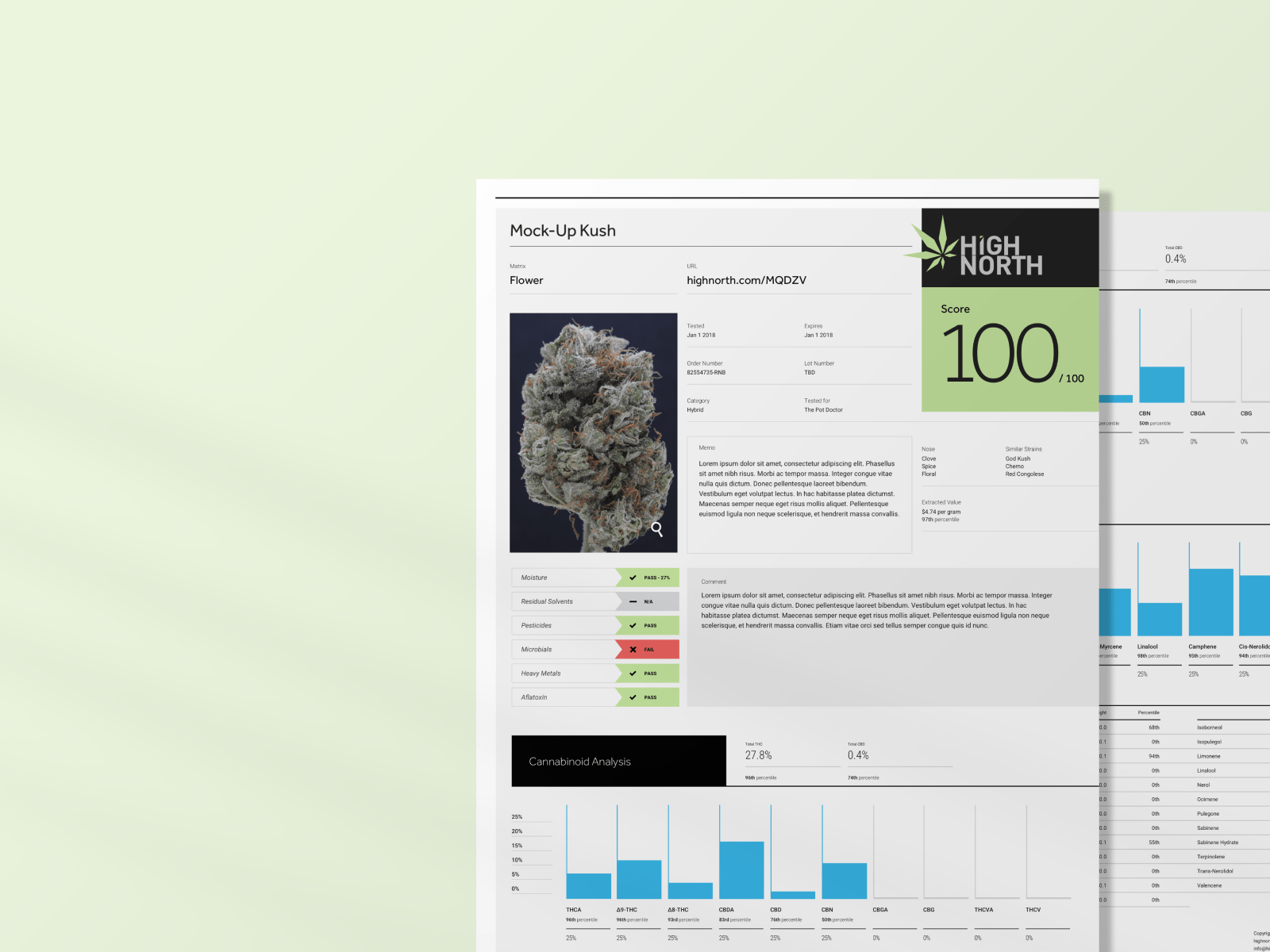 With smooth, seamless data design
We made plans to create Canada's first lab dedicated to cannabis testing. We'd use a state-of-the-art LIMS. All digital, no paper. We'd rapidly test all cannabinoids, turpenes, etc. with 100% accuracy. We'd accommodate hundreds or thousands of samples per day. We'd provide our clients with real-time status and full transparency. We'd supply a comprehensive, easy-to-read analysis. We'd automate the CoA process. We'd have a 24- to 48-hour turnaround from receipt of sample to CoA (or result, in the case of failed samples). And we'd hire Chapeau! who researched, stress-tested and found the perfect LIMS, customized the interface, designed the reports, architected the data flow and integrated the entire digital system. With Chapeau! we designed and developed a seamless, 5-step process, from client onboarding through CoA — with order placement, real-time tracking and results output in between. The data engineers and visual designers at Chapeau! delivered. And they did it in 6 months!
So, Canada's got cannabis testing right as rain
Full circle. We did it. High North Labs was the first. Our cannabis-only Canadian test facility is arguably the best on the planet. And now LPs, investors, lenders as well as end-customers can make informed and timely decisions on futures, crops, processing, sales and purchases. Cannabis is one of the most innovative industries in North America. And now Canada has a lab to match. With much thanks to Chapeau!
Hours to complete
Test results usually provided within 24 hours vs industry standard of 30 days!
Fast & easy steps
1 Order
2 Print
3 Mail
4 View
5 Analyze